THE JETS 80's and 90's Experience!
Shows, Shows & Entertainment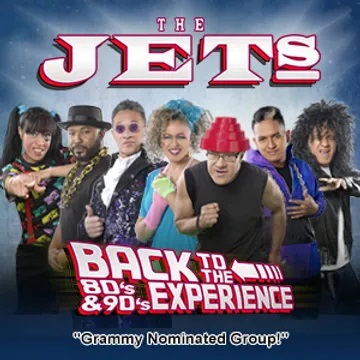 The top hits, dance beats and nostalgic tunes of the 80's and 90's performed LIVE by Grammy-nominated THE JETS! The family band sensation is back on stage with the songs you know and love. Perfect for all ages!
For Coupons, Deals,
& Exclusive offers!